21 May 2005
So wat's up???
These past few months, I was superduper engrossed in watching VCD and anime(that explain my lagging in updating my blog!)..I watched so many vcds but I am so in love in only one vcd---Waterboys Series.
Gosh!!!My heart throb Takayuki Yamada is so cute!!! Damn!He definitely fulfil all the qualities i want in order to be my prince charming!!!*Sigh* Not like Jasonz, he barely meet any qualities!!!
*Frustrated*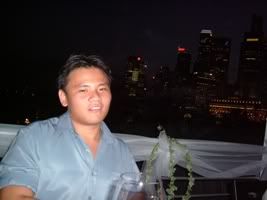 To be my prince Charming...
You got to be :
1. Tall (Jasonz- 1.68m; Takayuki- 1.69m) 1point for Taka!
2. Thich Eyebrows 1 point for Taka again!
3. Nice Hair Another 1 point for Taka!
4. Tanned (SunnyBoy look!) Taka look more like 1!1 point!
5. Sharp nose Taka's nose sharper!!!
6. Eyes n Smile that will melt my hrt Jasonz can't melt mine!1 pt for Taka!
That's all for physical qualities ba...haha!!!Final Result...
The Winner is Takayuki Yamada!!!