08 June 2005
Remember the hamsters I bought 2mths ago???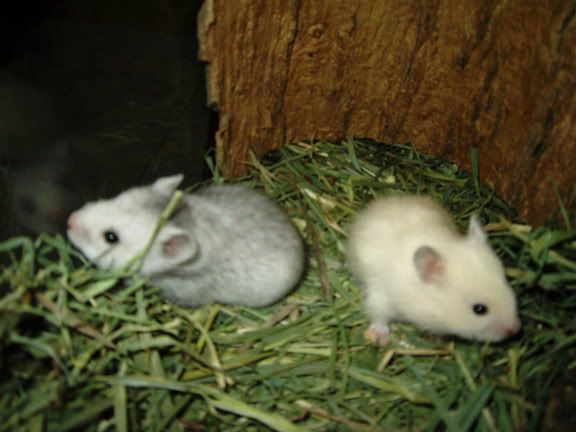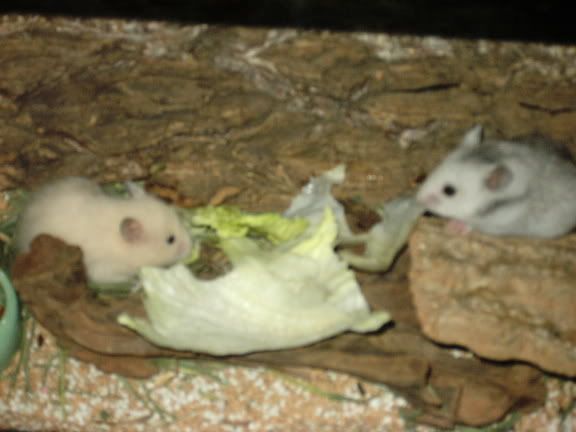 The snowy in colour is the male..the brown one is female..Look so cute right?
They grew up le..They had grown so big till they are 3times bigger than BALLBALL!
However, they are still very timid..
They grew so BIG!Brownie gt a peanut in her mouth!
They would jump in shock whenver i tried to touch them..
They had bcome so huge that i could not carry them..
They would pushed my hand away or jumped up n ran all the time..
Jasonz hated them alot as he was made to do the dirty job of cleaning up their mess..
The mess would stick to the tank and Jasonz would have to use his hand and scratch it off..
I would never do such flithy job man..
So different from BallBall..at least she let me carry her n kiss her..
So sweet right???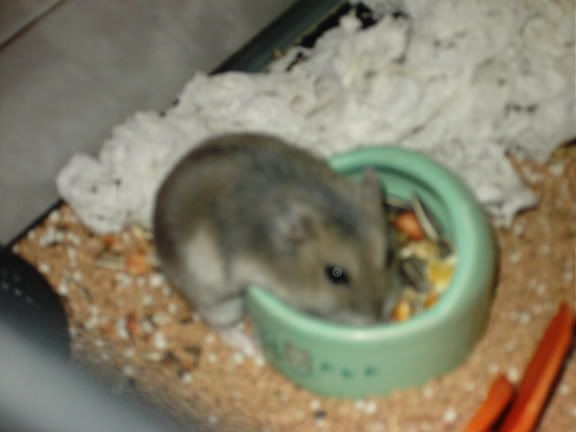 BallBall eating..Kawaii hor?
Recently, I found out that two hamsters are quite active..
The female one would chased after the male one and licked his bottom..
the male would become defensive and kicked the female's head..
This would lasted awhile before they fell asleep..
While they were asleep, I noticed that the male's balls would bcome big n reddish...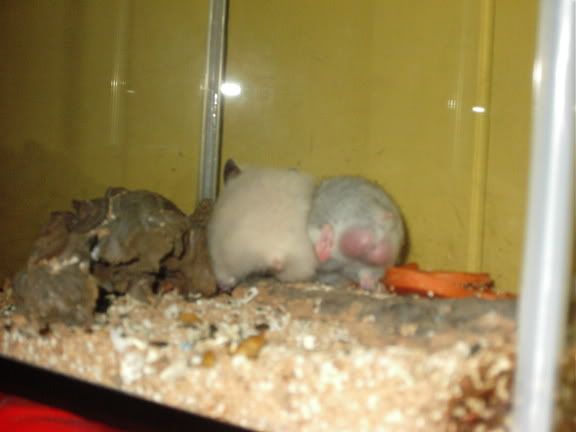 Try to look!!!The reddish stuff is Snowie's balls!
On one particular day, I even witnessed them fucking each other lah..
They were in a doggie style position loh..
While the male one is shaking to and fro..The female closed her eyes n enjoyed...
Woah..First time c animals so horny n fuck each other b4..
Jasonz said,"Like owner, like hamsters.."