11 June 2005
Steamboat is Fattening!

9th of June 2005

It was an early celebration for Jeff's(Jasonz's bro) birthday. We brought him out for a funny movie - Madagascar!It was extremely hilarious lah!
Before going for a big feast, we went to the arcade (wah, i have not gone to arcade for years man!) and play some chinese drum stuff!
I was good in it...haha!
We meet up with Jasonz's buddies- Zhixiong and Ah boon and my hao jie mei- Lai Quin for the steamboat feast!
Wah! Lai Quin really can eat loh..despite of her super flat stomach..
For the 2hrs plus, her bowl was never empty, always fill up with different food and she finished up all the crabs and prawns!
When we were leaving, she said she was only just full..
Power right?
As for me..I thought my pound of fat had increased by twice after eating it..
10th June 2005

Woah!

It was the crappy Sprinters' steamboat eating day!!!

As usual, the sprinters were late..made me wait so long before i can go Alvin's hse to Big Eat Big Drink!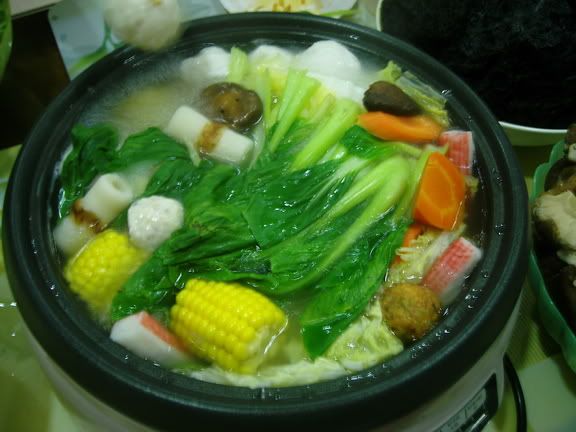 YumYum!Look so yummy!

WE had lot of fun in bbq-ing and steamboat-ing!
I love the bbq taiwanese sausage the most!!!Especially when it is chautah!

i made alot of video filming of how foolish they looked and acted during the steamboat..
The 3 beauties!!!
However, we got really weird dishes like dou miao and green peas..(Dong Han buy 1)
He got weird taste sia...
DongHan's favorite colour!!!DouMiao n green vege!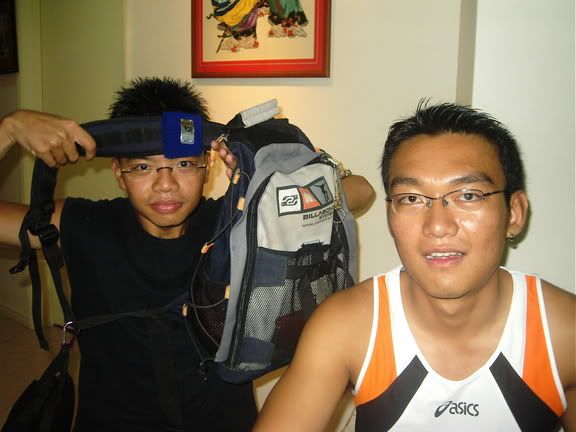 "Act KaKashi" JunSheng &"Doumiao lover" DongHan
He actually stir-fried the dou miao with no other seasoning..
he even put doumiao into the steamboat
..
I swear i have never seen anyone cooking doumiao in steamboat!

It tasted abit "wild" lah..n Junsheng criticised that it was "dog food"!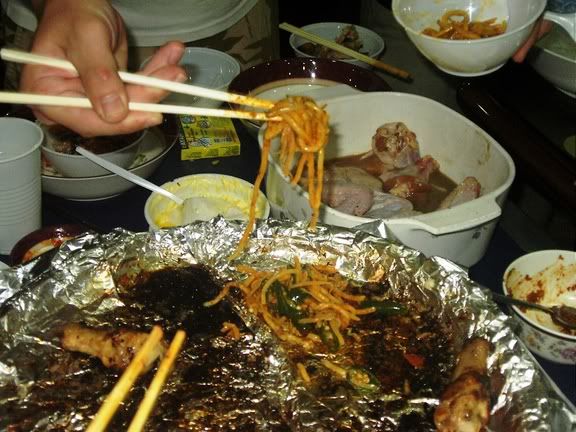 Yummy fried noodle!

Mmm..I did weird stuff too!
I actually fried the cold noodle on the bbq plate!
Some of them follow it and find it nicer to eat!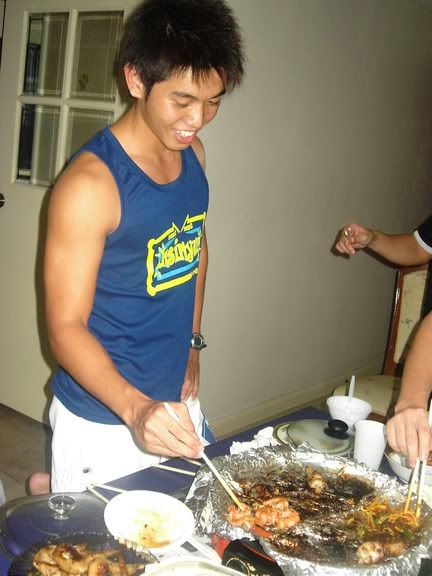 BEFORE Chef KimHui AFTER
The PRAWN sisters!!!

We drank weird drink too! We drank sm alcoholic drink with ribena..
It tasted quite weird...

Here's our Sissy Monkey God!
See the way he eat..so girlgirl hoh?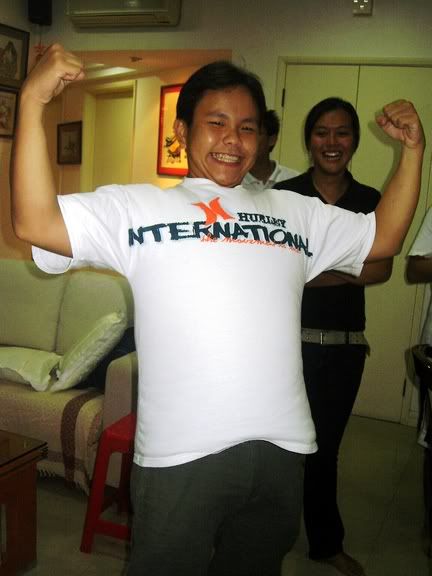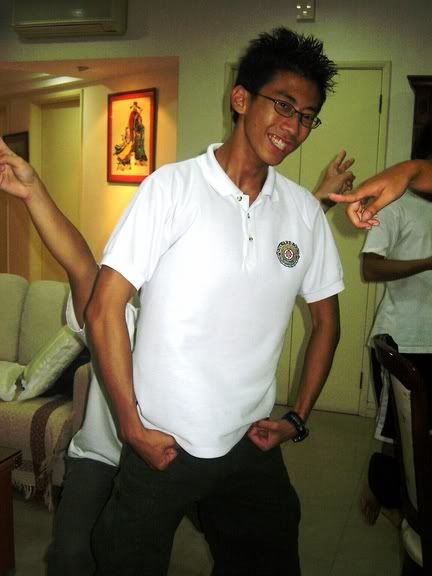 GREEN TEA MADE U A HUNK!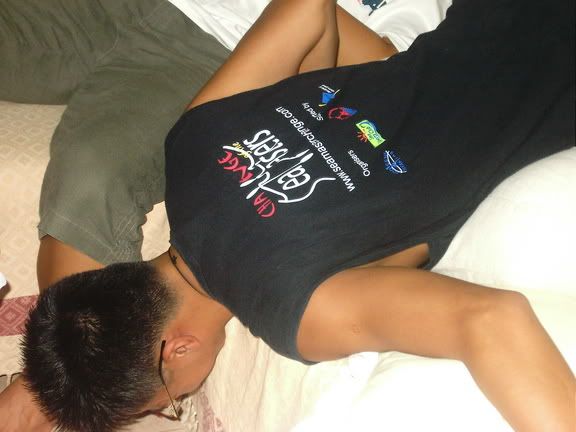 Junsheng trying to lick Dennis's feet!

Most of them stayed over and played manjong all night long...
So sad I did not get to stay over..coz i scared they raped me!haha!

Overall, it was an great eating session but think I grow fatter again...

Hope to have another great sprinters' outing!I want to sing karaoke next time!
i want the world to hear my beautiful voice!
*Words are hard to describe the fun we have..just look at our pictures to imagine loh*