09 October 2005
SPRINTERS' BBQ
I was extremely excited about the bbq session with the sprinters!!!
Imagine I would even came out a lame idea "I got training camp" in order to bluff my way through to stayover..!!!

Firstly, I like to thank Dennis and LEx for organising the chalet..and thank Edmund and Kel for the delicious food..eventhough some was abit not hot..hehehe
But it was nice..*Muack*

Well, I guess the food part is when all the juniors and seniors gathered together..All of us surrounded the pit and ate like "Lok-Lok"..We did alot of "Yum-Seng" to compete with other bbq grp..hahaha..But apart of that, I can see how differentiated all of us are..We are always in our own cliques..Like seniors are always with the seniors and so on...

U noe what is the most exciting part..???
Cher and shimu joined us for the bbq too!!!He brought red wine to celebrate too!!!
All of us drank..including the redwine allergy Dennis..But Dennis was weird that day..He was tipsy the whole nite surprisely..and weiqiang din get drunk tis time round..hehehe

We played volleyball with Cher..Wah.Cher looked like sm1 who always go sentosa 1 lo..he played damn well lah...like trying to dive all the time!!!All of us had fun and we took alot of funny photos..

I enjoyed myself the whole bbq session..But there is one thing i quite unhappy and disappointed about..The sleeping arrangement..everyone were slping all over the place in both rooms..and we girls dun even have an inch to lay on..I was more frustrated when i saw a junior gal slping on the floor in the middle of no way..There is no way that we could sleep in the living room as it was so noisy with manjong lovers and PS2 lovers..

I was actually quite du lan..so i grabbed my bag and went home at wee hours..I was quite disappointed with those i perceived as more mature one..Imagine all of us shared bed..n guess what will happen if a gal face is like an inch away from the guy's face???If it were me..i probably punch the guy in the face..

Well..i hope gals will b respected like girls..and hope such things will not happen again..i noe a bed is reserved for gals but sm1 ought to do smth when things cropped up..
Here are some nice pix...
The Sprinters--Senior team with our dearest Cher & Shimu!!!
The recarnation of modern Qian Shou Guan Yin!!!

The Sprinters' Gou Wor..We are a BIG FAMILY!!!

They are not the CHEFs!!!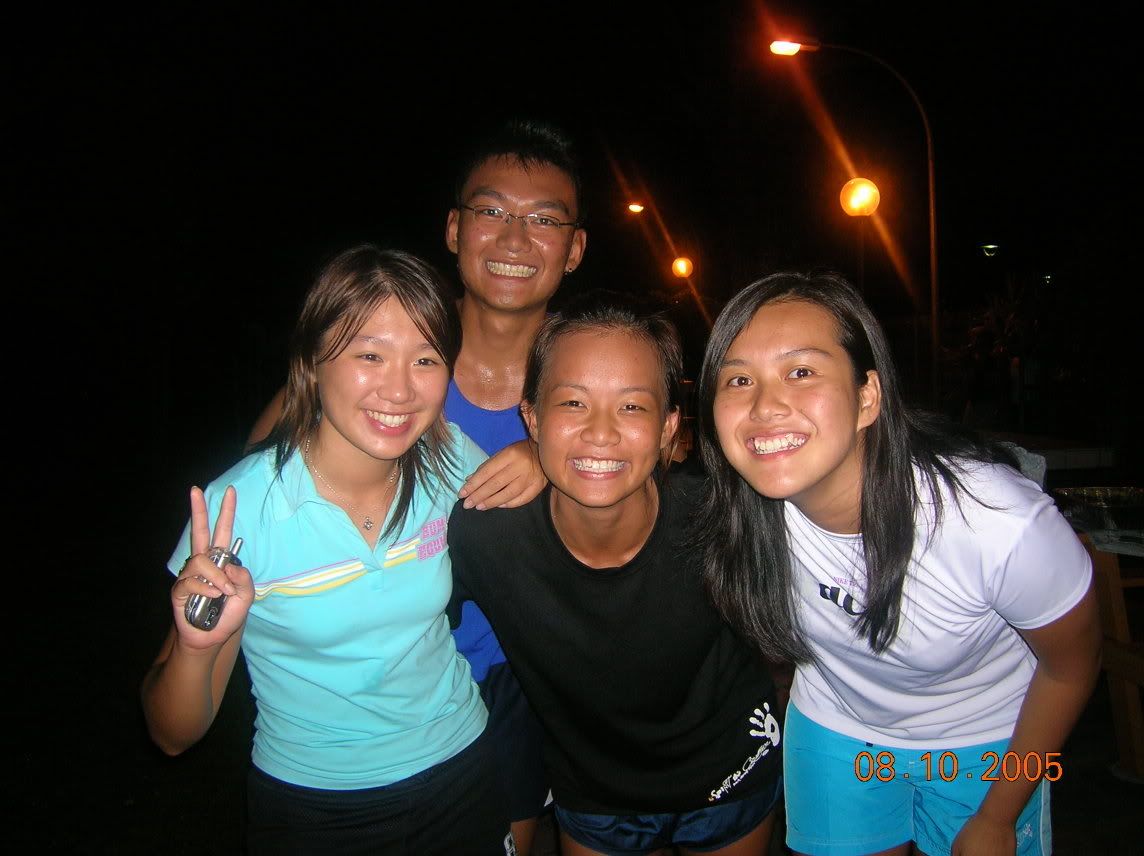 Sisters Foreva!!!Eh..How come the slackestman is inside the pix???
Ken: Ya-Ba-Dey..Regina: HA HA HA!U r MINE!!!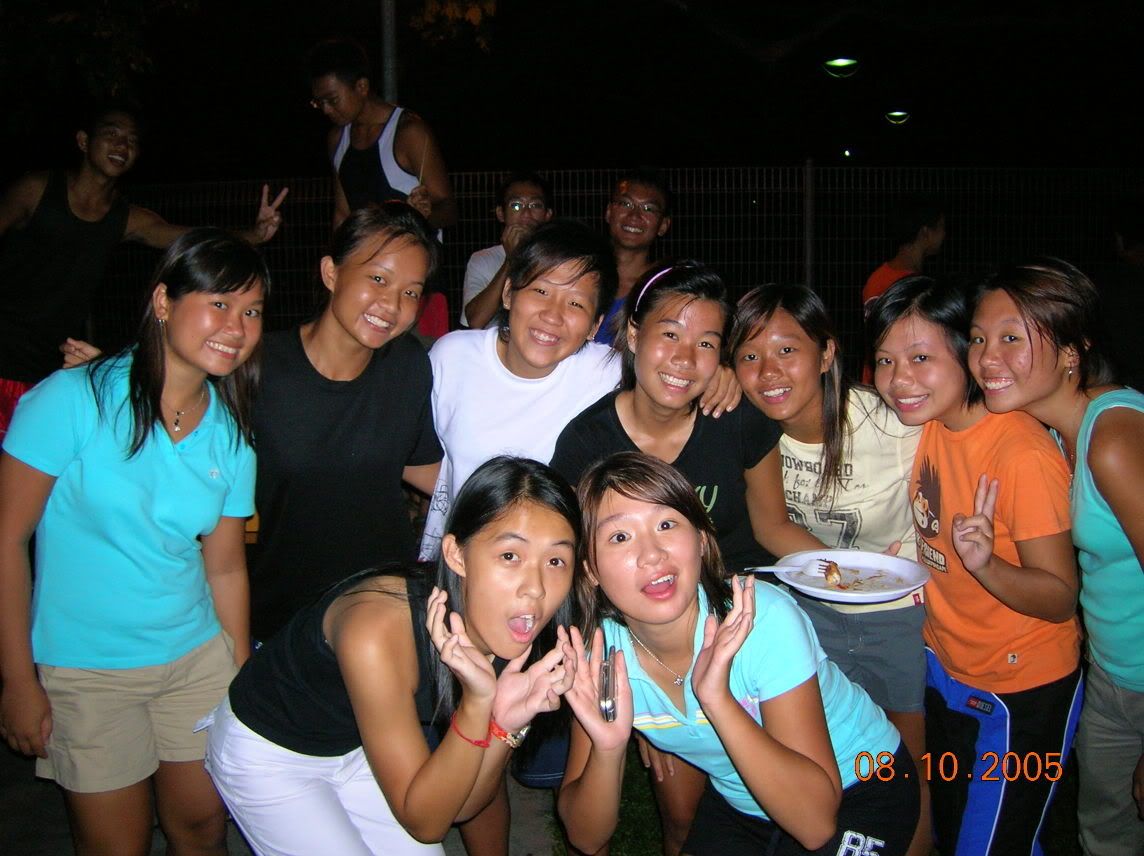 Eh..How come so many girls behind us???(The Sprinting Girls!!!)
Wah!!!!Yummy!!!Ah sEng's curry is the Best!Look..our saliva is dripping in...
Me and my meanie Bud!!!Gosh..Din noe he was acting cute!!!But he is CUTE!!!