28 October 2005
YiXin's Big Day
Well, I will give a little details about Yixin's birthday - 23th October 2005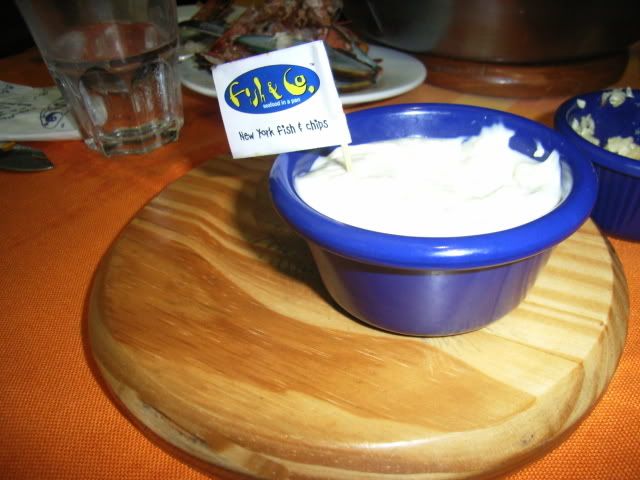 Yeah..We have our little celebration at Fish & Co..It's our little
wish of our birthday girl!!!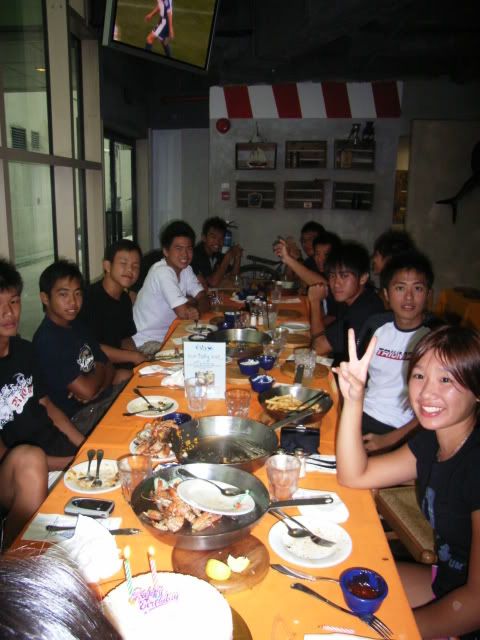 Oh yes..we had a great feast..Me and Yixin shared a seafood platter
It was damn nice and filling..Too filling..All my training wasted man!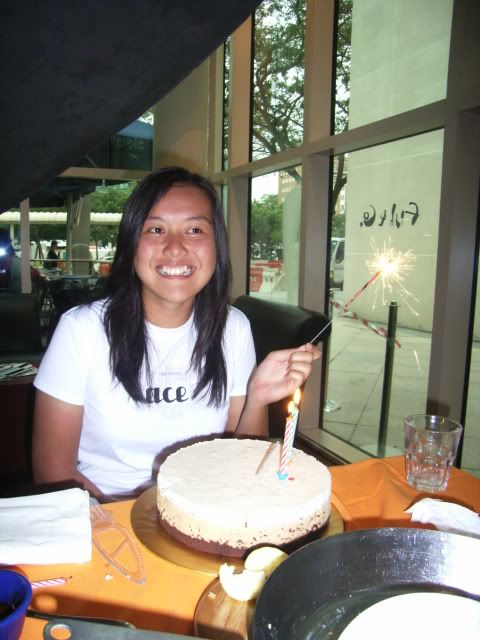 HeHeHe..It was Cuppocino Chzcake..Me and Junsheng
sneaked out to Plaza Singapura to buy one!!!And secretly gave it
to the staff in FnCo..
It was a surprise!!!
O..She making a wish..Wonder what wish she make?
Have a bf? To win in marathon? Or for world peace?LAme, Regina..
Well, I hope that she wished that she would have more confidence in
herself!!!
Oh well..She cut the cake..A beautiful cake was destroyed by her!
Hahaha!!!
This is what u get for destroying the beautiful cake!!!
Cake Smashing Attack!!!HaHaHa!!!Look who was the culprit???
It was the evil little blackie ---
JIAYING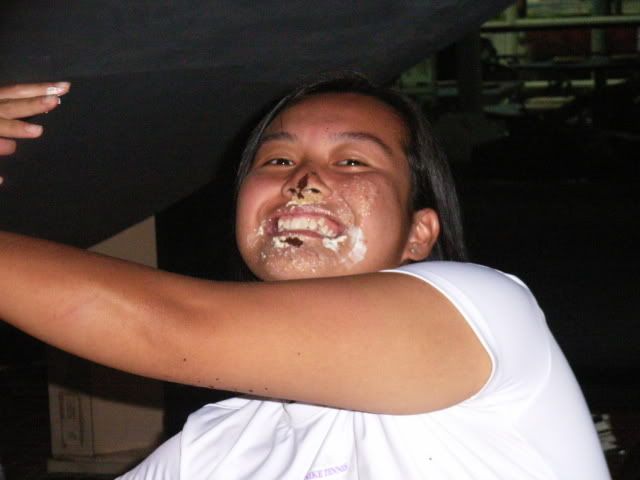 HoHoHo!!!A punishment from the cake!!!
Beautiful face sia!!!
Enough of Yixin!!!A really small group foto..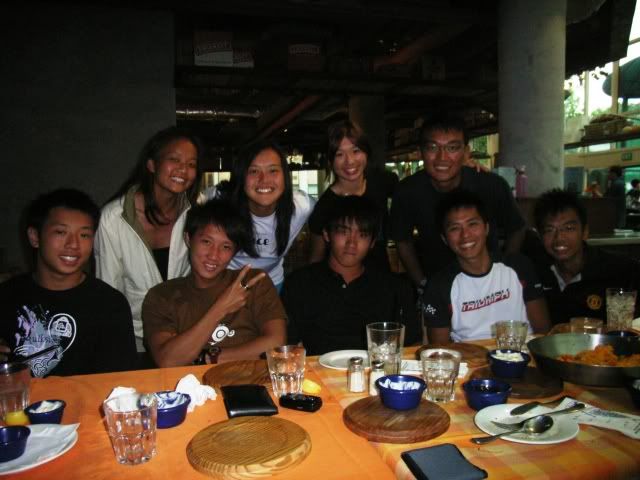 Nicest Group pic i guess..Fish n Co too dark le...Some more our ppl
so black..
Hope Yixin really enjoyed her birthday!!!