24 November 2005
Dine In Aisyah's House
Dunno how long but it has been ages that we met up for a little dinner..
So glad that Aisyah invited me over her house for a small hari raya eating
session..
Clarice, Sin Yee, Lai Quin and Eunice(Aisyah's poly fren) were invited too..
I was expecting Nat but she chose her bf over us..BAKA!
We did some gossiping..and greedy us ate damn lot of the cookies made by her mama!
But I was quite surprised that Laiquin, the greedy-always hungry girl din eat much!!!
Imagine her eating ability of a whole tray of beehoon went down to a plate of meehoon!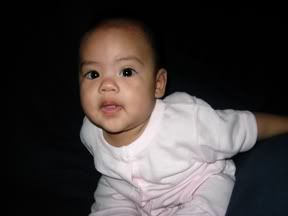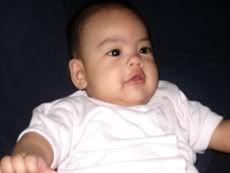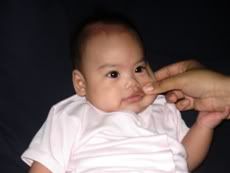 Aisyah's baby neighbour!!!So cute rite???He damn cute lah!
Dun smile, dun cry, dun do anything but FROWN!!!So chubby!
Future Mums!!!See "my" baby looked so cool..
Aisyah looked so motherly!!!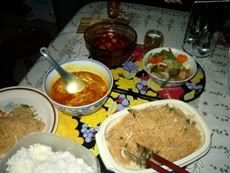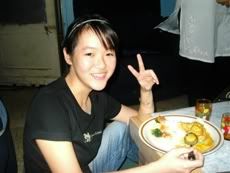 Little but very delicious!!! See!!!Even Clarice enjoyed!!!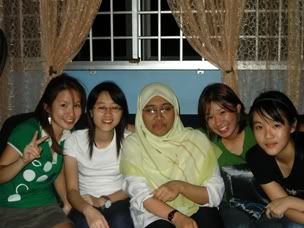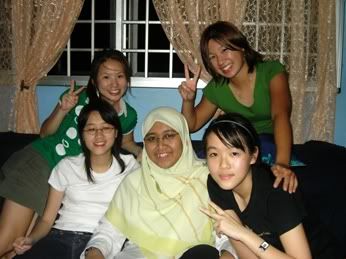 Cute girls huh???HaHa!!!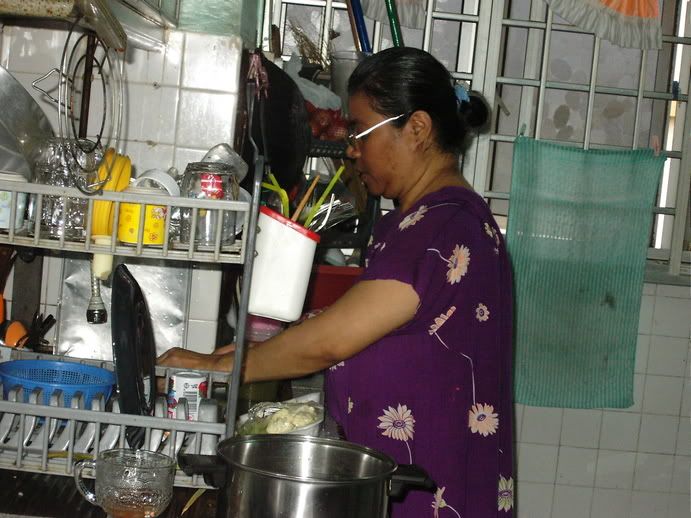 Oh yah..She is our cook!!!
So glad to meet the girls again!!! Let's meet up when Syaima back from Aust!