08 January 2006
Sisters' Outing At Settlers!!!
Rain and rain and rain and rain and still raining..
"Kns..when the rain going to stop?"I thought..
This rain is going to mess up my nice, dry blowed hair man..
Since raining, I took cab with peisan to Holland Village..
Kunnie took cab and was late and need us to shelter her..kns..
Finally we reached and we found our cosy spot and started exploring..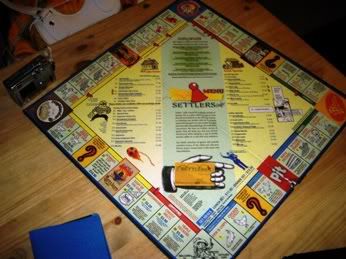 Interesting Menu!!!My head almost twisted by selecting!
After much arguement, we finally set our mind on this.
"Explorer Platter- Sotong ball, chicken wing, onion rings, nuggerts"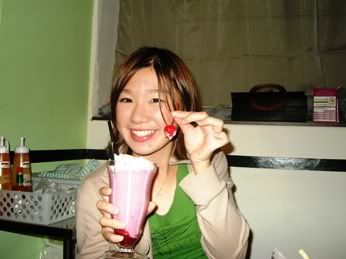 I ordered "Pink Lady" not bad lah..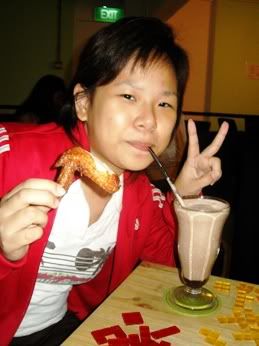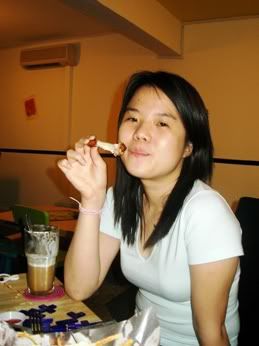 Peisan and Very Hungry Kunnie..
We played this game as we eat..
Reaction game "Halli Galli"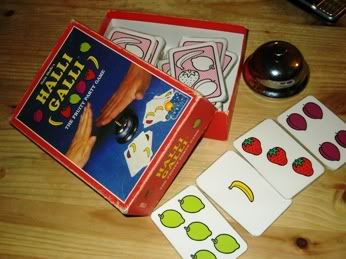 Strategy Game - "Blokus"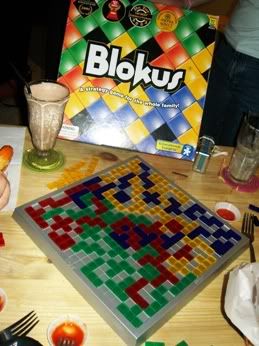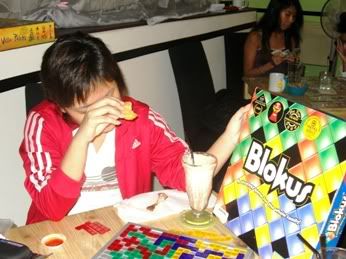 I think Peisan can abit turned off..coz me n kunnie kp taking
foto..both of us r bloggers..hehehe
Dunno why..I kept losing..Am i that stupid???
ALright..is always the battle between the both of them..
I shall watch..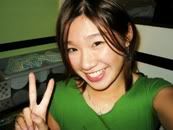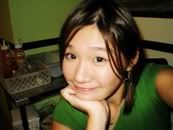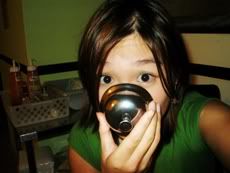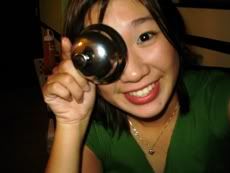 Well..i got bored so I took foto of myself..
Zi Lian Kuang's time!!!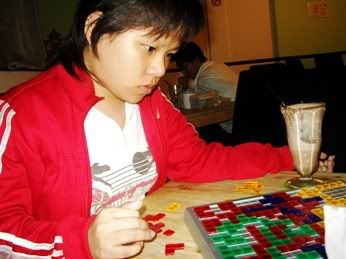 Do they have to be so serious???
Took so long to finish...???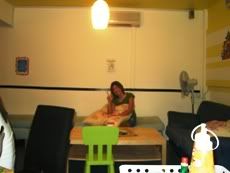 Got bored again..So select "Timer" and ran to take this..
HeHeHe..
Greedy Kunnie still hungry..so we ordered this black pepper fries..
Trust me..I dun taste black pepper..is jz scatter of pepper on top!
Uno Stacko!!!All time favorite!!!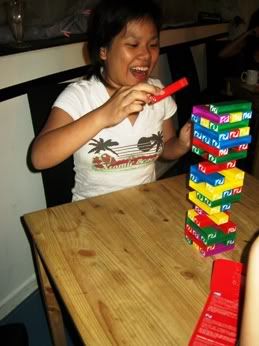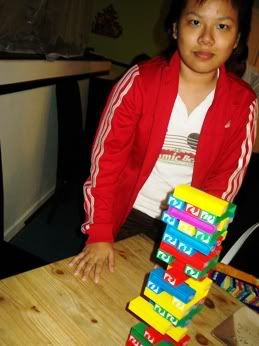 1st pic:Ah-Ha-Ha!I got it..
2nd pic: Me again???
Think she gt abit pissed and wacked the whole thing down..
haha..I lost this too..how suay am i?
I sux in games!!!
Me and Peisan doing modelling forSettlers..
Wow!So many games!!!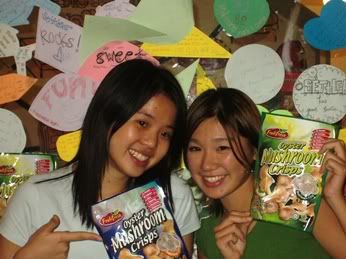 WE are always doing endorsement..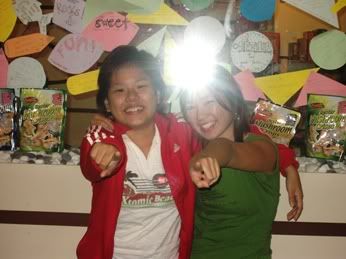 Sux man..Kunnie dunno how to take foto!!!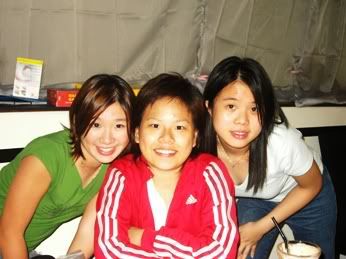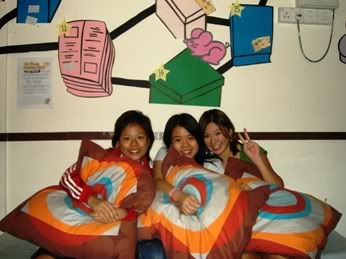 US!!!WE noe each other like erm..1..2..3..erm..10years?
HeHeHE..we meet up like once a year..
Jian mian shao bt gan qing sheng..
We are great sisters eventhough abit pissed with kunnie..
She is going out with a guy for 2 years and guess what???
Neither of us has met him yet..Wah liew!!!
Ok..Settlers is a good place for gathering..
Do eat something b4 u go..coz not really filling..
But main purpose is to play!!!Fun games and gd ambience for playing!
Rating: 8/10!!!