03 November 2006
Top 10 Guy List (2006)
Time flies..
If you have been reading my blog all these time, you will remember that in Dec 2005..
I came out with my Top 10 Guys List..
Within a year..
There are both new faces and old faces..
It takes a long time for me to decide my top 10..
Pretty hard okay!
WEll..it has been a saliva-drooling session..
and i like that feeling..hahahaaa!=D
Okay, talk less show more..
Here we go.....
Who is our lucky TOP 10....?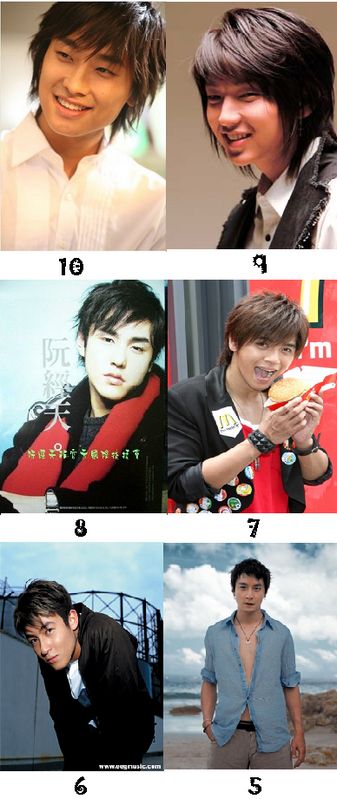 10. Joo Ji Hoon (Goong)
9. Lee Junki (My Girl)
8. Ethan Ruan (My Forest, My home)
7. Xiao Zhu (yu le ban fen ban)
6. Edison Chen (Grudge 2)
5. Daniel Wu (Banquet)
Now..WE shall announce our Top 4....
And they are...
Tada!!!Takayuki Yamada!Acted in Waterboy, H2O and blah..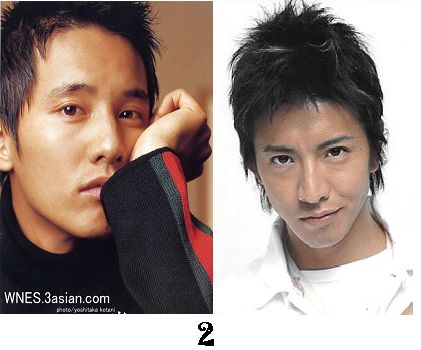 Urgh...!!!I cant decide!!!
Can both be 2nd place???hehehhee
WonBin- Acted in "Brotherhood", "Qiu Tian de dong hua" n blah
Takuya Kimura - Acted in "Pride" and "Engine" n blah..
And who is our NO 1.........!!!!!
1 =)
.
.
.
2=)
.
.
.
3=)
.
.
.
.
.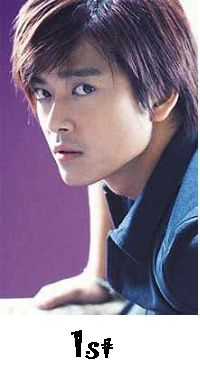 Of coz no one but Daniel Chan Xiao Tung!!!!!!!!!!!
Luv him for 7years...
dat's pretty long term relationship sia..
See what a loyal fan..
Okay, now your turn to use your brain liao..
Spot the similarity in the Top 10..
Got it???
Spot the eyebrows..hehehehee!
Well..i noe I have not come out with a Top 10 Female List..
But...
There is this particular woman that tell me what is called ELEGANCE..
I find the word "Gorgeous" on her..
Yes..Gong Li!!!!!
I admire her charm eversince I watched one of her show about waiting for her lover to come back..I remember she everyday also cook Jiao Zi for her lover to eat..
So sweeet..
The storyline was dull but her acting skill make it real touching..
No doubt she got an excellent acting skill and great charm..
No other actress can be compared to her.
OkOk..that was the special award!!!!hahahhaa..
That's the end of our Top 10 Guys List of 2006!!!
Stay tune for 2007!!!!!!
Muacks!